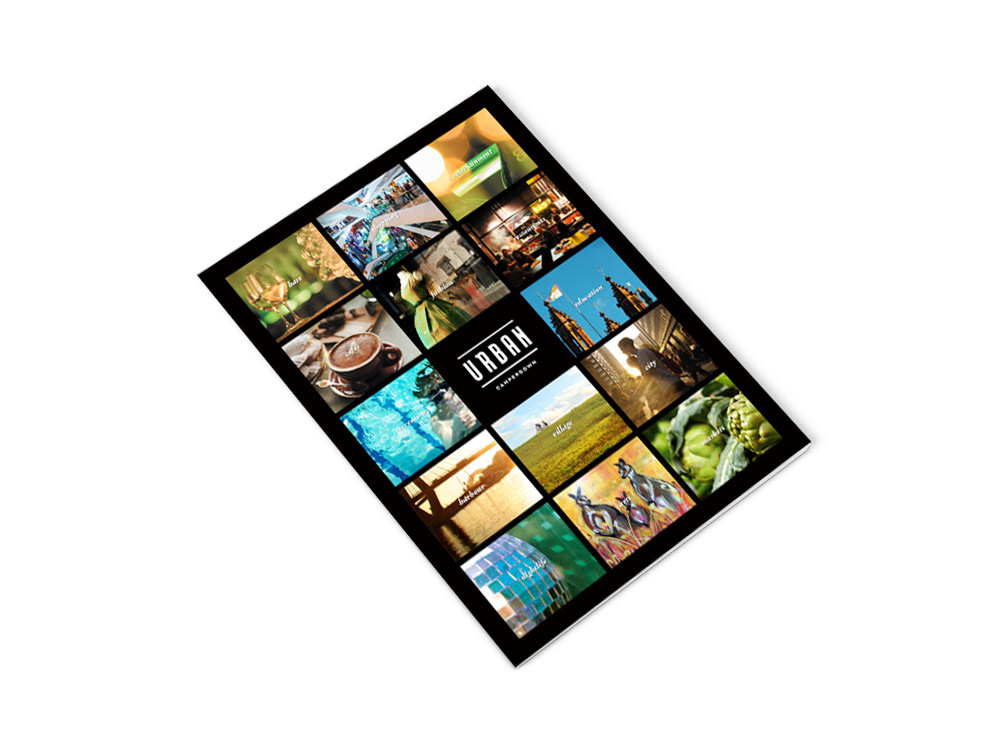 Urban Camperdown was a hugely successful project launched in late 2015. Designed by award-winning architects Allen Jack+Cottier, the masterplanned residential development comprises five apartment buildings complemented by a number of designer terraces. 
The design objective was to present the masterplanned development as a vibrant lifestyle hub, located directly opposite The University of Sydney and a short walk to its surrounding lifestyle precincts. A minimalist approach was taken to create a brand identity with lasting impression along with its collateral. The marketing brochure was later awarded as a finalist of 2016 Australasian Catalogue Award, Excellence in Craft – Best in Class Category. 
Urban Camperdown presented the potential buyers with a superb marketing mix, combining quality products and well thought-out branding strategies. The result was a quick stage one sellout at record prices in the area.